October 16th, 2022
Happy Jesus Day
Love Deep/Laugh Hard!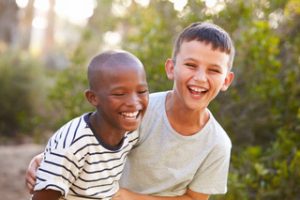 October 9th, 2022
Happy Jesus Day!
The Blue Dot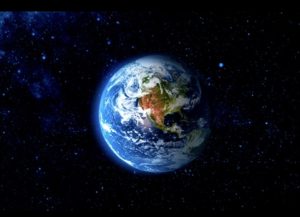 "The God who made the world and everything in it, this Master of sky and land, doesn't live in custom-made shrines or need the human race to run errands for him, as if he couldn't take care of himself. He makes the creatures; the creatures don't make him.
By his Son, God created the world in the beginning, and it will all belong to the Son at the end. This Son perfectly mirrors God, and is stamped with God's nature. He holds everything together by what he says—powerful words!
October 2nd, 2022
Happy Jesus Day!
Christ Ambassadors!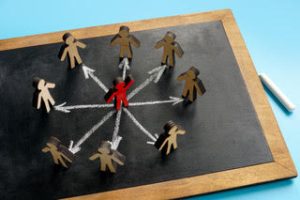 September 25th, 2022
Happy Jesus Day!
It's All About Relationship
We Jews know that we have no advantage of birth over "non-Jewish sinners." We know very well that we are not set right with God by rule-keeping but only through personal faith in Jesus Christ. How do we know? We tried it—and we had the best system of rules the world has ever seen! Convinced that no human being can please God by self-improvement, we believed in Jesus as the Messiah so that we might be set right before God by trusting in the Messiah, not by trying to be good.
It wasn't so long ago that we ourselves were stupid and stubborn, easy marks for sin, ordered every which way by our glands, going around with a chip on our shoulder, hated and hating back. But when God, our kind and loving Savior God, stepped in, he saved us from all that. It was all his doing; we had nothing to do with it. He gave us a good bath, and we came out of it new people, washed inside and out by the Holy Spirit. Our Savior Jesus poured out new life so generously. God's gift has restored our relationship with him and given us back our lives. And there's more life to come—an eternity of life! You can count on this.
Carrying out this social relief work involves far more than helping meet the bare needs of poor Christians. It also produces abundant and bountiful thanksgivings to God. This relief offering is a prod to live at your very best, showing your gratitude to God by being openly obedient to the plain meaning of the Message of Christ. You show your gratitude through your generous offerings to your needy brothers and sisters, and really toward everyone. Meanwhile, moved by the extravagance of God in your lives, they'll respond by praying for you in passionate intercession for whatever you need. Thank God for this gift, his gift. No language can praise it enough!
Don't fret or worry. Instead of worrying, pray. Let petitions and praises shape your worries into prayers, letting God know your concerns. Before you know it, a sense of God's wholeness, everything coming together for good, will come and settle you down. It's wonderful what happens when Christ displaces worry at the center of your life.
By entering through faith into what God has always wanted to do for us—set us right with him, make us fit for him—we have it all together with God because of our Master Jesus. And that's not all: We throw open our doors to God and discover at the same moment that he has already thrown open his door to us. We find ourselves standing where we always hoped we might stand—out in the wide open spaces of God's grace and glory, standing tall and shouting our praise.
---
September 18th, 2022
Happy Jesus Day!
Now that we know what we have—Jesus, this great High Priest with ready access to God—let's not let it slip through our fingers. We don't have a priest who is out of touch with our reality. He's been through weakness and testing, experienced it all—all but the sin. So let's walk right up to him and get what he is so ready to give. Take the mercy, accept the help.
"Let me give you a new command: Love one another. In the same way I loved you, you love one another. This is how everyone will recognize that you are my disciples—when they see the love you have for each other."
---
June 13th, 2022
Happy Jesus Day!
Jesus, overhearing, shot back, "Who needs a doctor: the healthy or the sick? I'm here inviting the sin-sick, not the spiritually-fit."
By this time a lot of men and women of questionable reputation were hanging around Jesus, listening intently. The Pharisees and religion scholars were not pleased, not at all pleased. They growled, "He takes in sinners and eats meals with them, treating them like old friends." Their grumbling triggered this story.
Make a clean break with all cutting, backbiting, profane talk. Be gentle with one another, sensitive. Forgive one another as quickly and thoroughly as God in Christ forgave you.
JUNE 5TH, 2022
Happy Jesus Day!
Living In The Flow!
May 29th. 2022
Happy Jesus Day!
Happiness In Hope!
May 22nd, 2022
Happy Jesus Day!